About San Juan Insurance Services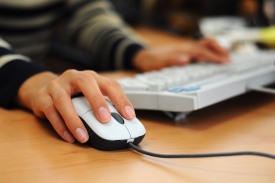 San Juan Insurance Services is an Independent Insurance Agency representing many different insurance companies for your insurance needs. We carefully select our carriers in order to provide you with the best level of service, price and coverage. As independent insurance agents, you have the ability to choose the best carrier for your insurance needs. That is the main advantage to using an independent insurance agency, we work to satisfy your needs.
Our goal is to educate and service the
Eastsound, Washington
community and throughout the state of Washington. Through our independence, we strive to educate the community on the best options for their insurance needs. We can provide an assessment of your insurance needs with a choice of which package fits you best.
We are dedicated to providing our customers in Washington with the best coverage at competitive rates. Just make one call to our agency, and we can shop your coverage through many top rated companies. With our professional staff, we can be your liaison with the insurance carrier in the event of a claim. We work for you, not the insurance company.
We want you to have a positive overall experience with San Juan Insurance Services. Our one on one service approach is our #1 goal for all our insurance clients. Give us a call at
360-376-2141
or
contact us
through one of our quote forms, and we'll be happy to answer any of your insurance questions.
Staff Members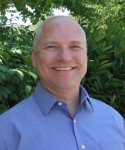 Darrell Brayer — Owner/ Agent
(Direct Line: 360-376-2141) Email
Darrell is a National Alliance Certified Insurance Counselor (CIC) with 17 years of experience as an insurance agent, with an emphasis over the past 10 years in commercial insurance, specializing in small to midsize businesses. He began his insurance career as an agent with Met Life Auto & Home, started his own independent agency in 2008, and most recently purchased San Juan Insurance Services in Eastsound, WA. Darrell is committed to providing exceptional customer service to his clients and ongoing professional education to his agents. He believes a more knowledgeable staff is better equipped to properly identify exposures and offer proper coverages to their clients. You can find Darrell in the San Juan agency Monday through Thursday or talk to him by phone on Fridays. When he's not working, Darrell loves to spend time with his wife, Carrie, of nearly 30 years and their two wonderful children, Devon and Hannah. The family shares their home with the family dog,Lucy, a beagle hound mix. He loves woodworking in his garage and relaxing on his front porch. Darrell enjoys all things "Star Wars," and you can see a portion of his collection displayed in the San Juan agency's lobby.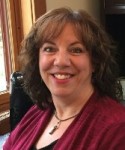 Janine Heimerich — Office Manager/ Agent
(Direct Line: 360-376-2141) Email
Janine is a licensed Property & Casualty agent with 15 years of experience in the insurance industry. She is excited to be pursuing her National Alliance CIC designation. Since moving to Orcas in 2009, she has enjoyed working at Lacrimedics, the Resort at Deer Harbor, and at Rosario, but she is thrilled to have returned to doing what she knows and loves. Janine is committed to providing the best service possible to her community. She is an underwriter at heart, and as such, is far more concerned with educating her clients than with selling to them. She is focused on creating, coaching and developing a staff that shares this philosophy. When she's not working, Janine is a voracious reader and enjoys spending time with her husband, Stan Armstrong. She has a son, Matthew, and granddaughter, Riley, whom she adores, on the island, and a daughter, Katie, in Sacramento.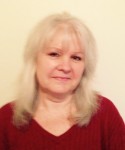 Joyce Fallgatter — Agent
(Direct Line: 360-376-2141) Email
Joyce is a licensed Property & Casualty agent with 27 years of experience in the insurance industry. She works with both personal and commercial lines, with an emphasis on serving the communities' businesses. She loves the insurance business, especially being able to help people. Joyce really enjoys her new "friends" on Orcas and says, "Everyone I talk to is such a pleasure!" She's looking forward to a long and happy carrier serving the people of the San Juan's. Joyce is married, an avid reader and enjoys the outdoors, especially the Pacific Northwest's beautiful mountains, as she's a bit of a rock hound!