Joyce Fallgatter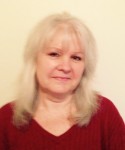 Email
-
Agent
- (Direct: 360-376-2141)
Joyce is a licensed Property & Casualty agent with 27 years of experience in the insurance industry. She works with both personal and commercial lines, with an emphasis on serving the communities' businesses.
She loves the insurance business, especially being able to help people. Joyce really enjoys her new "friends" on Orcas and says, "Everyone I talk to is such a pleasure!" She's looking forward to a long and happy carrier serving the people of the San Juan's.
Joyce is married, an avid reader and enjoys the outdoors, especially the Pacific Northwest's beautiful mountains, as she's a bit of a rock hound!